How Introducing Technology and Automation to Your Short Term Rental Can Help You Earn and Maintain Superhost Status
Earning the status of Superhost is a proud accomplishment saved for only the best hosts who consistently provide memorable experiences for guests. By becoming a Superhost, Airbnb will boost your property's search results and you may be featured in branded promotional materials.
Do you own and manage a short-term rental business in hopes of earning the elite title of an Airbnb Superhost? It isn't an easy task, as of January 2020 Airbnb reports only 20.2% of all properties on the app have been given the title of Superhost.
How can you earn the status of Superhost in the competitive world of vacation rentals? Through the use of smart home technology and automation you can make your property stand out and create A-ha moments for guests. Using the NeverAway system you can make the leap from great host to Superhost from the comfort of your home!
Here is what you need to know about the future of short-term rentals and how you can earn and maintain Superhost status.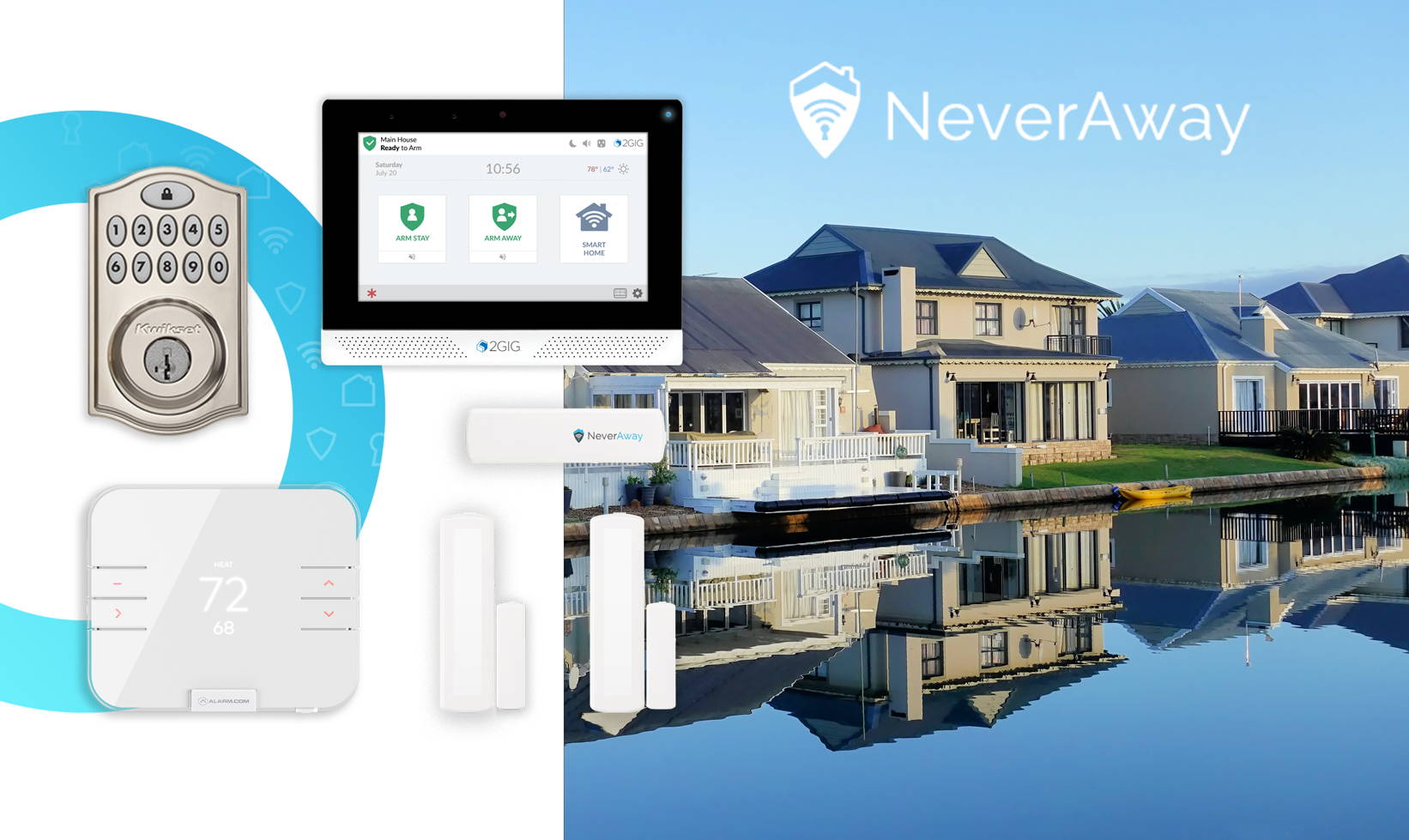 A key factor that goes into becoming an Airbnb Superhost is maintaining an outstanding overall rating. The algorithm used to determine if you're a prime candidate is:
1. You have a 4.8+ overall rating (out of 5)
2. You have hosted 10+ stays in the past year
3. You have less than a 1% cancellation rate
4. You maintain a 90% response rate
In order for you to maintain at least a 4.8 rating, your guests will need to leave near perfect scores consistently. How can you find the time to provide 5-star worthy experiences for every guest? A technology and automation system is what many hosts are finding to be the answer. NeverAway is a remote property management solution that assists hosts with consistently providing memorable experiences and comfortable stays. Hosts have the ability to control the thermostat, lights, door lock, and security system with a single app.
Most travelers will prefer vacation rentals that provide home-like comforts and small acts of kindness. Intelligent home features and automations will help you outperform your competitors with little to no extra effort. For example, NeverAway allows you to remotely give your guests a warm welcome by regulating the property's temperature, turning on the entry lights, and disarming the security system upon their arrival.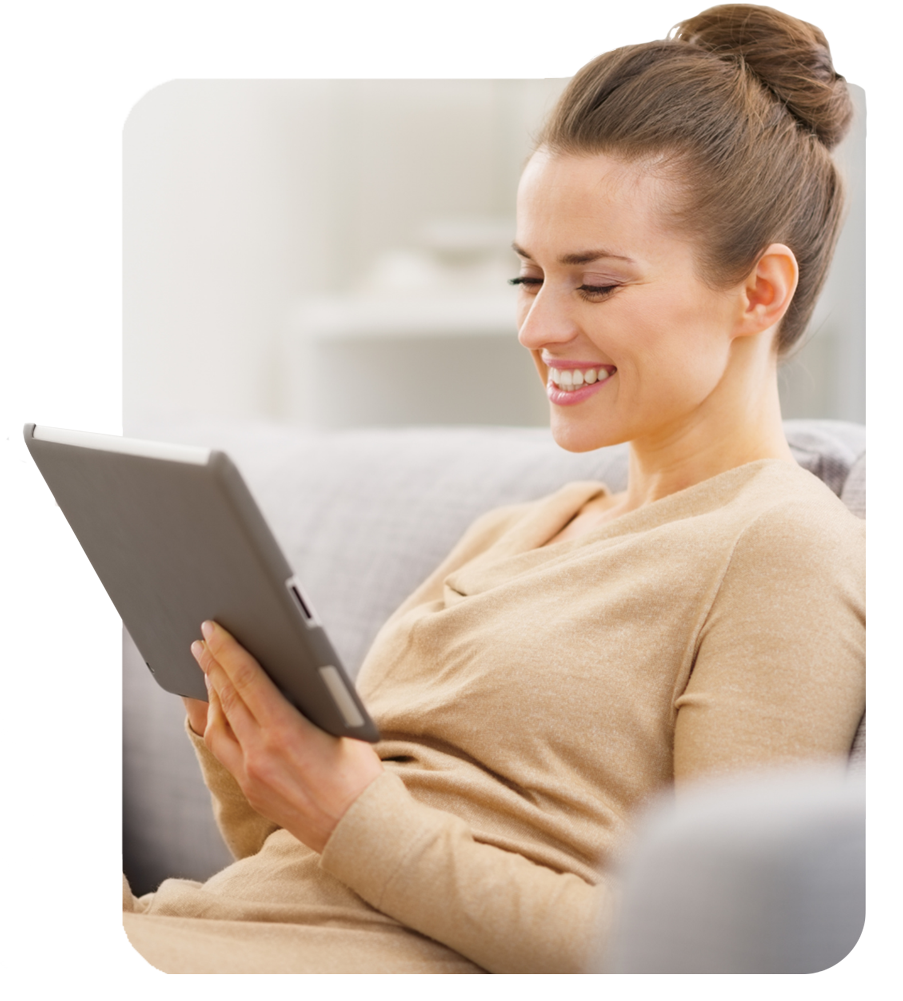 Seamless Check-In/out Process
Often times when guests arrive to your vacation rental they are exhausted from hours of travel. Integrating a simple seamless check-in process will help alleviate your guest's frustration and allow them to check-in at any time, no matter how late. A keyless door lock system is convenient and secure when your property regularly receives guests. Using NeverAway you can be an Interactive host by remotely sending your guests a randomly generated code before arrival. Then upon departure simply delete the code with a push of a button. Truly a Superhost level process your guests will rave about.
Several hosts who still utilize lockboxes at their vacation rental often receive concerns from their guests about safety. Lockboxes are not the preferred method of check-in for safety and security purposes. Past residents can duplicate the key without your knowledge, and previous guests can forget to leave the key behind for your next guest, and guests can easily lose a physical key. These issues are not only annoyances for your guests but also a hassle for you. Integrating a technology and automation system with keyless door locks at your short-term rental can solve all of these potential problems before they cost you a bad review, a long drive out to your property, or the price of a new key.

Improve Safety and Security
It can be unnerving to be in a new city or a new home. It can be a relief for your guests to know they have the option to turn on a security system at night. Besides ensuring your guests remain safe and secure, a security system also improves your peace of mind knowing your property is secure during vacancies. NeverAway also provides the option for your property to be professionally monitored 24/7. If NeverAway senses an intruder, we will dispatch emergency services to confirm that your property is safe.
Safety isn't only about a state-of-the-art security system, it can also be small details such as leak detectors, automated water valve shut offs, and cabinet locks. Real-time alerts for water leaks enhance guest safety and minimize potential costly repairs. These alerts will keep you updated when potential disastrous situations occur and can immediately turn off your homes water supply. An important aspect of being a Superhost worthy host is being prepared to handle any situation with ease.
One of the first questions during the review process asks guests if the Airbnb was clean. Cleanliness should always be a priority for every host trying to become a Superhost. Most hosts do not have the time in their busy schedule to clean their rental themselves between bookings. Rental cleaning services are on the rise in popularity for busy hosts who either don't live near their vacation rental or have multiple properties to manage.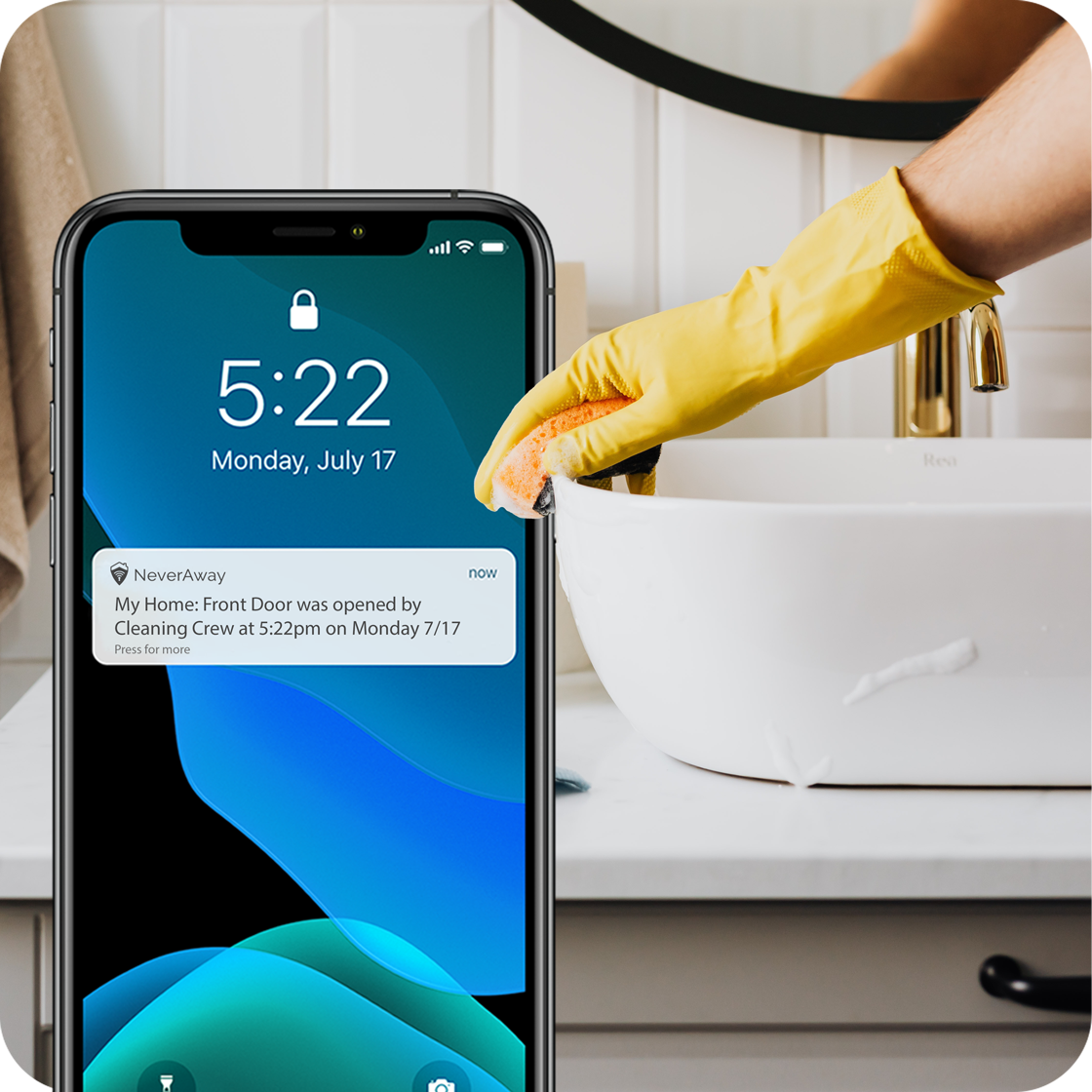 Automation can help you know when your cleaning crew has arrived and when they depart. Giving personalized door codes for your cleaning crew makes it easy to tell if your rental property has been cleaned between guests.
When you have a clean short-term rental property, it means your properties turn around can be within hours. Note that an empty day means lost profits. Therefore, short-term rental system automation and cleaning management can help a lot in minimizing the lost days.
An "a-ha" moment comes from what is also known as the Eureka Effect. The effect refers to the common experience of suddenly understanding a concept or an overwhelming emotion. "A-ha" moments are what helps your rental stand out from the others and pushes you from a host to a Superhost. These moments can be small thoughtful details such as welcoming your guests with a quick hello over the doorbell camera. Or giving your guests the comfort of controlling the thermostat, lights, door lock, and security system hands-free using Alexa or Google Home.
Moments like these can be what bumps your guest's rating from 4 stars to 5 stars. By providing your guests with homey amenities and memorable luxury's you are setting yourself up for success in obtaining Superhost status. NeverAway specializes in helping you create these "a-ha" moments for your guests. We provide you with all of the tools and can even stick around to help with ideas!
Pursuing Superhost status benefits your business and is an enormous accomplishment for any host. Automating your vacation rental business using NeverAway can help you make that leap faster and seamlessly. NeverAway can save you from several repetitive tasks and allow you to concentrate on critical aspects of your rental business.
To learn more about NeverAway, head over here to see how we can help your business grow.