How To Save With UL Listed Equipment
Savings, that is one word everyone likes to hear! Before we get into the actual benefits let start with what "UL Listed" actually means. UL stands for Underwriters Laboratories. Underwriter Laboratories, a third-party company that has been around for over a century. UL was founded in 1894 in Chicago. They certify products to make the world a safer place for both workers and consumers. The organization tests everything, and I mean everything. Alarms to appliances to cleaning products to kids' toys. They do more than a test: they certify, validate, test, verify, inspect, audit, advise, and educate. You may recognize their mark as it appears on over 22 billion products, including alarms.
Published and nationally recognized Standards for Safety UL Listed Alarms are SAFE! There is nothing more valuable than your home and the family inside of it. UL Listed alarm companies, such as Never Away, hold themselves to the industry's highest safety ratings. Their ratings are UL-1023, 985, 1610, ULC-C1023-1974, and ULC-S545-02. In our terms, it means the system consists of one or more - unit assemblies of electrical components that are designed to detect the presence, movement, sound, or other activity of an intruder. Provisions are made for the connection of a power supply, remote control, and signal circuits by a prescribed method of wiring. These system units usually operate within the limits of Class 2 remote control and signal circuits as defined by Article 725 of the National Electrical Code, NFPA 70. These requirements also apply to the use of combination systems, such as a combination fire-burglar-alarm system control unit. A combination system is connected in such a manner that fault conditions (shorts, opens, grounds) in the burglar-alarm system circuit wiring, or interconnections between the fire- and burglar-alarm system circuits, will not interfere with the supervision of the fire alarm system nor prevent intended alarm signal operation. The UL-listed companies must pass a surprise inspection every year thereafter to maintain their listing. So, no questions asked UL Listed is the only way to go. The requirements and standards should give you peace and comfort that the number one priority is your safety!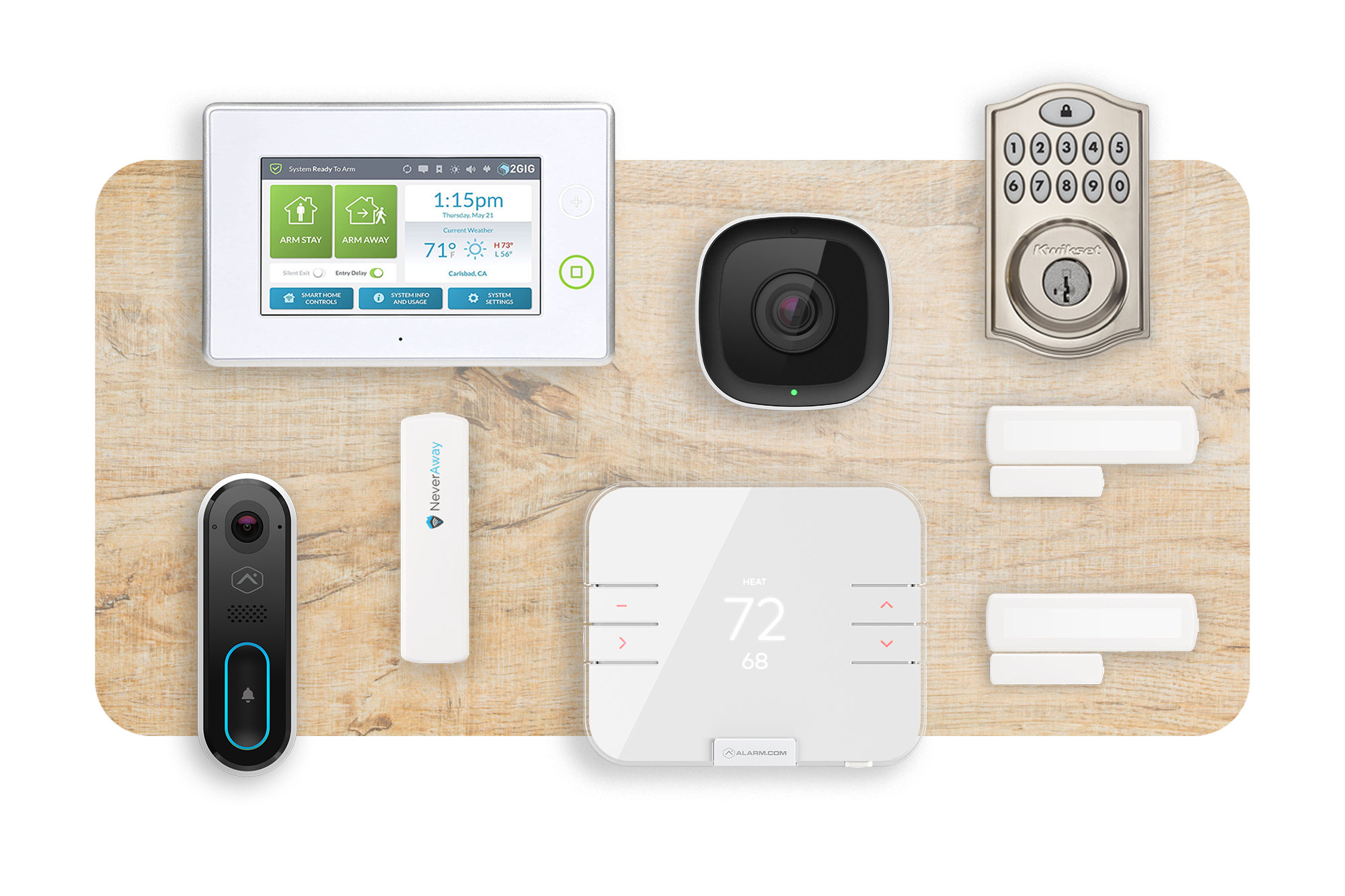 Save Money On Your Home Insurance
Finally, what you have been waiting to hear, how can UL Listed alarms save me money? To obtain any discount with your homeowners' insurance your system must be monitored by a UL-Listed central monitoring station. It should be simple for your alarm provider to verify these facts. If either is not the case, you may have bigger concerns than savings! The best possible discount can range anywhere from 5-20% depending on your insurance company. What could be a better feeling? I will tell you what is better, you get to have peace of mind knowing your home and family are being protected and you are saving money at the same time! During this time, we all want to save where we can, and it is great to know that that protecting your home and family the right way can mean real savings on your insurance. As one of the new leads in wireless home security, Never Away is earning its excellent reputation by providing peace of mind that is safer, smarter, simpler, more affordable, and virtually impossible to defeat.